Holy Week & Easter



Tuesdays in Lent – Holy Communion & Prayers for Healing at 10:00 AM in the Maryan Room of the Parish Hall.
Wednesdays in Lent – Noonday prayers, Salad Lunch and Lent Program beginning at 12:00 Noon in the Maryan Room of the Parish Hall.
 Join us for a multi-media series focusing on the arts and crafts of stained glass, the artists who created Emmanuel's windows, and a variety of videos, slides, and Gospel stories that will show why this artform is so important to the Church.

Holy Week
Palm Sunday: 25 March 2018 – Sunday Services at 8:00 AM, 10:00 AM and 12 Noon
Wednesday, 28 March 2018 – Tenebrae Service at 7:00 PM
Maundy Thursday: 29 March 2018, Service at 7:00PM
Good Friday: 30 March 2018
Stations of the Cross & Service at 12 Noon
Good Friday Service at 7:00 PM
Saturday: 31 March – the Great Vigil of Easter at 7:00 PM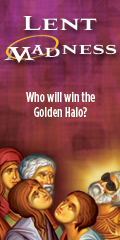 And be sure to follow Lent Madness! Go to lentmadness.org to read biographies of this year's saints and vote for your favorites!
Easter Sunday
Easter Sunday Services follow our usual schedule:
8:00 AM           Holy Eucharist, Rite I
10:00 AM         Holy Eucharist, Rite II (No Sunday School)
Noon                 Holy Eucharist, Rite II