Emmanuel's 150th Anniversary Celebration
Friends,
I trust you are as excited as I am to be part of the big celebration this Sunday, 18 March 2018. We are prepared to welcome (and seat!) all of our parishioners and guests for the service and the reception following.
Many thanks to the dozen plus folks who pitched in to give the church and hall a good cleaning!
Here is the schedule for the morning.
8:00 AM Church opens

8:30 Vestry Meeting with Bishop Sutton in the Parlor

9:15 Bishop Sutton Meets with Confirmation Candidates in All Saints Chapel

9:30 Acolytes and Chalicists meet and vest in the Parlor

10:00 Service Begins

11:30 Reception Begins in the Parish Hall

12:00 Noon "Hats Off to Emmanuel Church"

1:00 PM Reception winds down
The Rev'd Canon Dr. Mark Gatza
Lent 2018
Tuesdays in Lent – Holy Communion & Prayers for Healing at 10:00 AM in the Maryan Room of the Parish Hall.
Wednesdays in Lent – Noonday prayers, Salad Lunch and Lent Program beginning at 12:00 Noon in the Maryan Room of the Parish Hall.
Holy Week
Palm Sunday: 25 March 2018 – Sunday Services at 8:00 AM, 10:00 AM and 12 Noon
Wednesday, 28 March 2018 – Tenebrae Service at 7:00 PM
Maundy Thursday: 29 March 2018, Service at 7:00PM
Good Friday: 30 March 2018
Stations of the Cross & Service at 12 Noon
Good Friday Service at 7:00 PM
Saturday: 31 March – the Great Vigil of Easter at 7:00 PM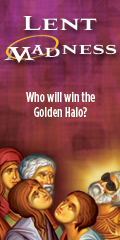 And be sure to follow Lent Madness! Go to lentmadness.org to read biographies of this year's saints and vote for your favorites!